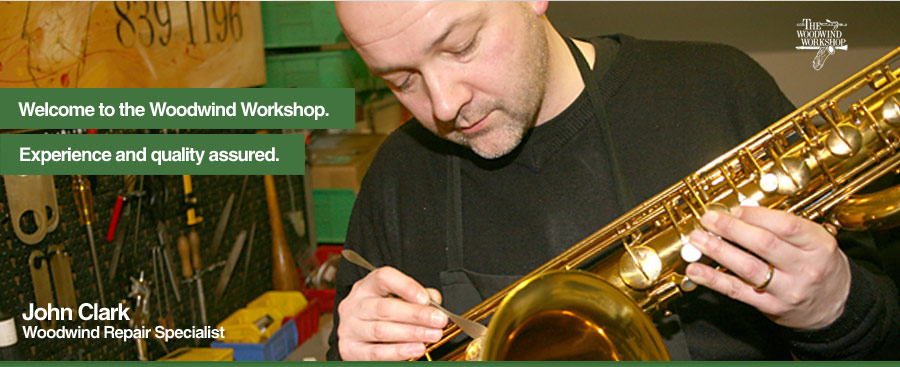 John Clark & The Woodwind Workshop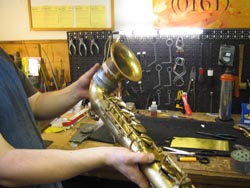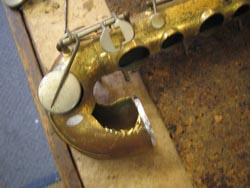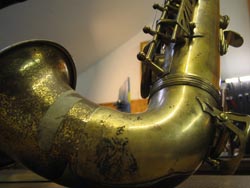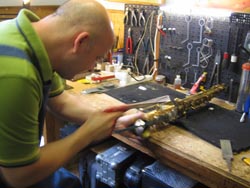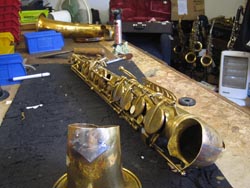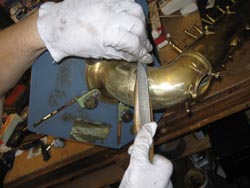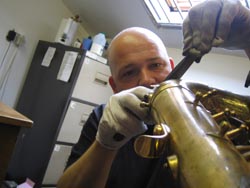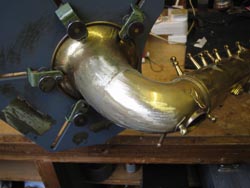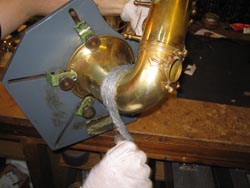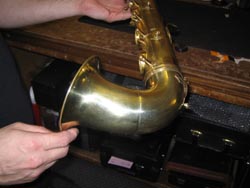 Behind The Woodwind Workshop is John Clark, an ex-mechanical fitter who took his skill as a precision engineer into the world of instrument repair and restoration.
John studied Woodwind Instrument Repair and Clarinet Making at Newark Technical College for three years. After graduation John moved into full time employment in central London where he spent three years working for one of the capital's largest dealers. During his time in London, John developed a particular interest in the art of saxophone repair and was able to introduce repairing techniques he'd seen whilst on work experience in the United States and Germany.
The Woodwind Workshop is located within the world famous Johnny Roadhouse music store on Oxford Rd in Central Manchester. The Woodwind Workshop has the solution for all your repairs ... From cork replacement to complete overhauls. All our repairs are carried out on the premises by qualified personnel and are guaranteed. Same day repair service available and we also welcome insurance work.
For Qualified Advice Call: 0161 273 8040 (UK), Mobile: 07900692129, or Email us at repairs@thewoodwindworkshop.com. Alternatively you can contact us at: The Woodwind Workshop @ Johnny Roadhouse Music 123 Oxford Road, Manchester M1 7DU, England.
At the Woodwind Workshop we are committed to putting the same amount of energy and focus into a minor adjustment as a major overhaul.